A message from Dr. White . . .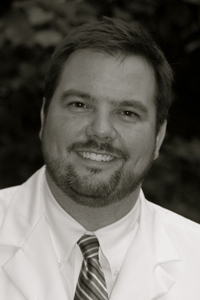 Each day we have the opportunity to meet patients, like you, listen to your concerns and goals, and come up with a plan to work together to get you where you want to be. It has been a wonderful and challenging journey. Never have I claimed to have all of the answers when it comes to being a chiropractic physician, but I have always strived to achieve one thing... every person I encounter, every conversation, every aspect of which this practice is to be run would be one that I would choose, if I were the patient. If we can help you, we will. If you would be better served elsewhere, we'll help get you there. It's not a very fancy concept really, the 'Golden Rule'. So this continues to be my promise to you today, should I ever fail in this mission - please let me know and I will make it right. Thank you for the trust you have shown by selecting our clinic for your health care needs.
If you are interested in becoming a patient, please call (205) 664-8881 or schedule an appointment online. You may also be interested in printing your patient forms at home or the office and bringing them with you to your first visit. We look forward to helping you!
Dr. Roderick White
Chiropractic Physician